We are a year around surf school specializing in beginner & intermediate private surf lessons.We strive to make you a better surfer on your first,second or third private lesson. We will teach you paddling techniques,popping up,dropping in,balance,duck diving,and wave judgement.
For the ultimate southern california surfing experience.Come with a local surf guide to all the best point break, reef break and beach breaks this area has to offer.Guaranteed fun waves from San Clemente to San Diego or wherever you desire .Hire us by the hour
All rentals require valid drivers license,military card or passport. Deposit requires credit card,venmo or paypal.
We can deliver to any beach, hotel, or vacation rental inside san clemente city limits for $10
Big group rentals and multiple day discounts offered with FREE delivery inside san clemente city limits
---
DO YOU AND YOUR FAMILY NEED A VACATION?
Surfers Paradise San Clemente
1 or 2 bedroom surf & stay packages are available for rent by night, weekend or month. Located in San Clemente,California this is truly a surfers paradise that is a califonia wet dream…you will strike gold. Blessed with epic conditions and warm consistent all year around San Onofre, San Clemente North Beach and South Side,Dana Point,Trestles,T-Street,SC Pier,Carlsbad,La Jolla,Laguna Beach and many other secret spots are less than 5 to 25 walk, surf bike or our surf shuttle service is just minutes away from rippable waves. 369SURF private shuttle service also available to & from Pico Metrolink,Oceanside station,San Clemente Pier & San Juan Capistrano Amtrak stations including all international airports – Los Angeles LAX, San Diego SAN,Orange County SNA, Ontario ONT , Long Beach LGB or Tijuana,Mexico TIJ. Feel free to book your vacation with one of our local participating partners – Always Inn – Mariposa Beach House – – C-VU Motel – – Oceana Boutique Hotel – – Sea Horse Resort – – Casablanca Inn – Beachcomber Inn – San Clemente Cove –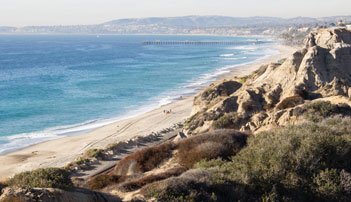 Free Surf Instruction on all rentals over $150 in store or $250 in surfboard rentals with a Free delivery inside san clemente or $10 to san onofre. We are located in the alley under cassanos pizza on 102 avenida barcelona & 820 south el camino real bottom parking lot on the southwest corner of the building
We offer the best surfing experience in San Clemente
Got all the family surfing! These guys were excellent and really professional. Our ages ranged from 50-7 years and Matt and his colleague got us all up on the boards. They took us out at a time which would be suited to beginners and would only take a small group. Great morning would highly recommend.
Everything you need to enjoy the local breaks! If you're traveling to San Clemente or surrounding areas, you definitely need to call this guy! He's got everything you need - and if you already know how to surf, you'll be happy to know you can get a REAL board, not just soft tops. We called a few minutes before stopping by the shop, picked up the necessary goods, and got some great advice on where we should go. What an epic day, thanks to Matt! He's the best!
Awesome surf lessons! Our family was in San Clemente on vacation and wanted to try surfing lessons ....we were referred to surf skate supply by a local surfer and these guys did an awesome job .....thanks again